How do I determine the size of the item?
We have a sizing chart that you can follow to help you find the right clothing size.
Click Here for Size Charts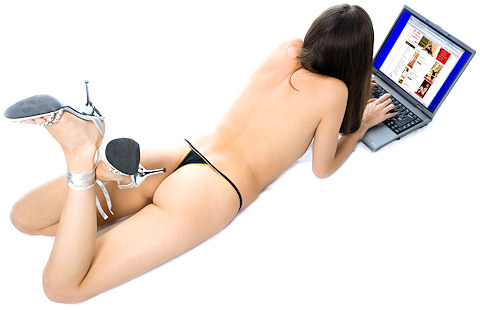 U.S. Shipping with UPS only $7.95:
Continental U.S. ORDERS ONLY. Orders are shipped UPS Ground. We only ship to the Continental United States for $7.95 no matter how large the order. Take advantage of the offer by purchasing multiple items at the same time. We ship out most orders within 1 business day. Therefore, you typically would receive your order in around 5 business days.

Do you offer faster shipping?
Yes, we offer an expedited shipping process for an extra charge.
UPS 2 to 3 Business days $14.95
UPS 1 to 2 Business days $24.95

What time do orders ship out?
Orders received before 2:00 PM EST Monday thru Friday are usually shipped out the same day.

Do you take phone orders? $5.00 Surcharge
To keep the cost of our products low we encourage online purchasing. Call in orders take additional workload on our staff and therefore drive up prices. You may phone in your order for an additional $5.00 surcharge. A $5.00 fee will be added to your total for any phone in orders.



Payment Methods and Security:
We accept secure online credit card payments using Visa, Mastercard, Discover, and American Express. Our SSL-enabled web server is enhanced with 128-bit encryption to help keep your information secure. You will see the secure SSL padlock in your browser when you go to check out page in our shopping cart.

PayPal Users:
We can accept payments through PayPal in our shopping cart. However, after making your payment through PayPal, just make sure to click the link to return to HotTeddies.com, so the cart may process your transaction.

Here are a few simple hints on buying lingerie for partner.
Buying lingerie is really, really simple. You pretty much know your partners taste in clothes and their style; the main thing is to just go with what you and your partner will both really like. A good rule is to get something you that you will want to wear more than one. There are really only two major rules when it comes to buying your partner lingerie that is sure to please.

DO:
You have to make sure you get her the right size. Sneak into the underwear drawer and check out the size if you have to, and get dress size, underwear and/or bra size. Nothing will ruin the moment and the evening quicker than if the lingerie you get her is too big and droops, or if it is too small and does not fit!

DO NOT:
Make sure you do NOT get her something too risqué or too sleazy the very first time you give lingerie. Get something nice, a little bit tame, but sexy. Risqué can come later.

It mandatory to have an RMA number in order to return a product.
What is an RMA number? RMA stands for a RETURN MERCHANDISE AUTHORIZATION. In order to process a return, you must request an RMA from our website by clicking on our contact us form. An RMA will be issued if all return guidelines are met as long as the RMA Request is made within our 30 return period. Once an RMA number is issued, it will be valid for 15 days, within which time we must receive the returned products. Please place the RMA number issued to you on ALL boxes containing the returned items. RMA numbers will not be extended, modified or reissued from their original request.

What If I return a package without an RMA number?
Please do not return any unauthorized items to us, as they will be refused. We ask that all RMAs be requested online for your convenience on our contact us form. A representative from our returns department will contact you, usually within 48 hours, via email, telephone or fax, to provide your RMA number and return instructions to you.

How do I receive a refund on a return?
We do not offer full refunds on returned items. Any items returned have a 15% restocking fee and and are not refunded on shipping charges. All items must be returned in like new condition with all of the tags attached. All items must include their original packaging. All return requests MUST be made within 30 days of the invoice date. There are no refunds after 30 days.

There are NO refunds on Womens Toys, Novelty Items, or Items that have been Worn.
We do not offer any refunds on Novelty items. There are no refunds on lingerie once it has been worn. Please understand that people do not want to buy used under garments. Our no return policy is strictly enforced on items that have been worn. Do to the nature of the products in the Womens Toys category we can not accept any returns. Please understand that you would not want to purchase the Womens Toys used.